AI makes data-driven decisions easy
Customer Insights is an advanced intelligent data module that significantly boosts business intelligence by seamlessly blending third-party data with Omnipresence data, offering a comprehensive perspective on customer behavior.
Customer Insights Advanced Intelligent Capabilities
Dynamic Content Generation
Expertly merge external data with Omnipresence data to get a richer, more detailed understanding of customer behaviors and preferences.
Advanced Behavioral Insights
Leverage integrated data to deliver deeper insights into customer behavior, enabling businesses to tailor their strategies and offerings effectively.
Strategic Business Advantage
Synthesize complex data sets into actionable insights to gain a competitive edge in understanding and anticipating customer needs and trends.
---
AI and natural language prompts makes it easily to enrich data
Leveraging the latest advances in generative AI and data management, Customer Insights enhances insight discovery using natural language prompts to simplify the discovery process. These natural language prompts allow users to identify untapped insights across markets and audiences rapidly. These insights then enable the orchestration of customized experiences across every customer touchpoint, dramatically simplifying creating and improving the organization's journeys and campaigns.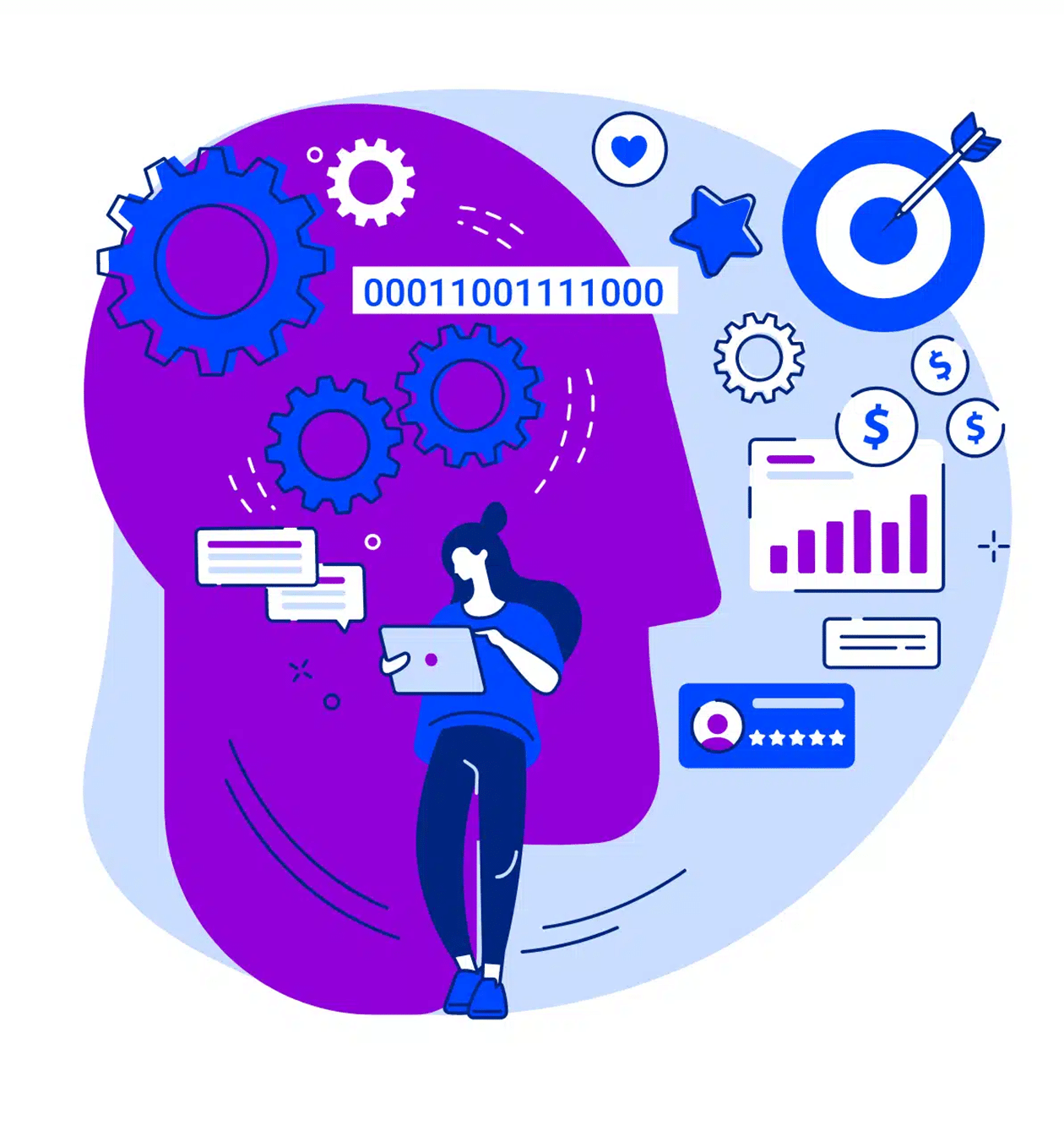 ---
Deliver relevant connected customer journeys
A 360-degree global customer view
Get a 360° view of your customers 24/7 and access key insights about their behavior and needs. This robust data unification process enabled by AI machine learning technology includes specifics on demographics, trends, and behavioral, transactional, and proprietary information.
The beauty of Customer Insights lies in its ability to accurately depict how each interaction influences future decisions from the customer side.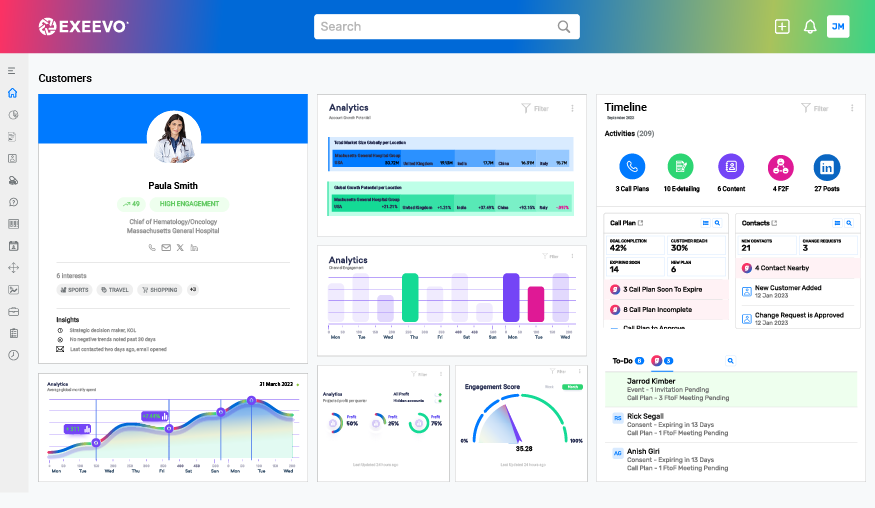 ---
Predict customer behavior using AI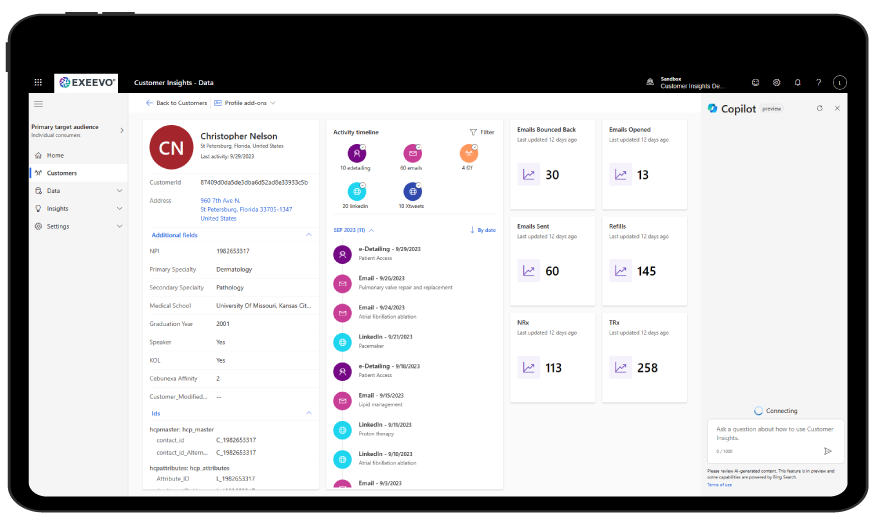 ---
Easy and intuitive set-up
Choose your data connector
Data provides ingestion of a single data source to get you up and running quickly. Provide your own data in a .csv file or choose sample data. Customer Insights uploads and unifies the unifies the data to create a customer profile, and then automatically generates insights on it.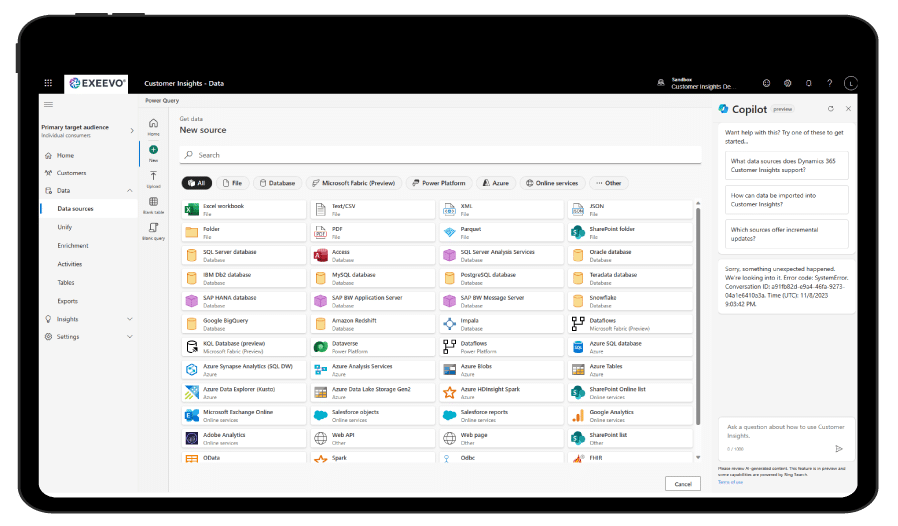 Add data rules
Defines matching rules to help define which data is most important. When records are matched, they're concentrated into a single record with all the fields from each table.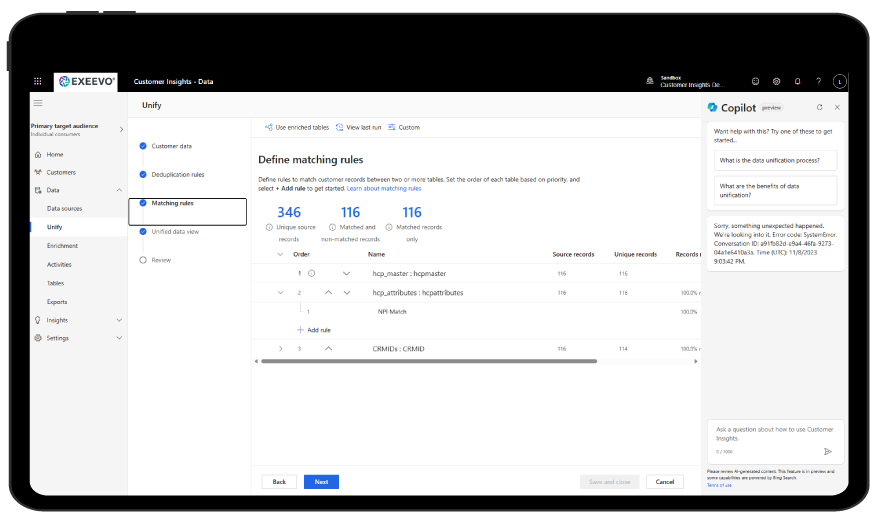 Choose optional data enrichment
Use additional enrichments to enhance your unified customer data. Choose the connections for the specific enrichments that's required.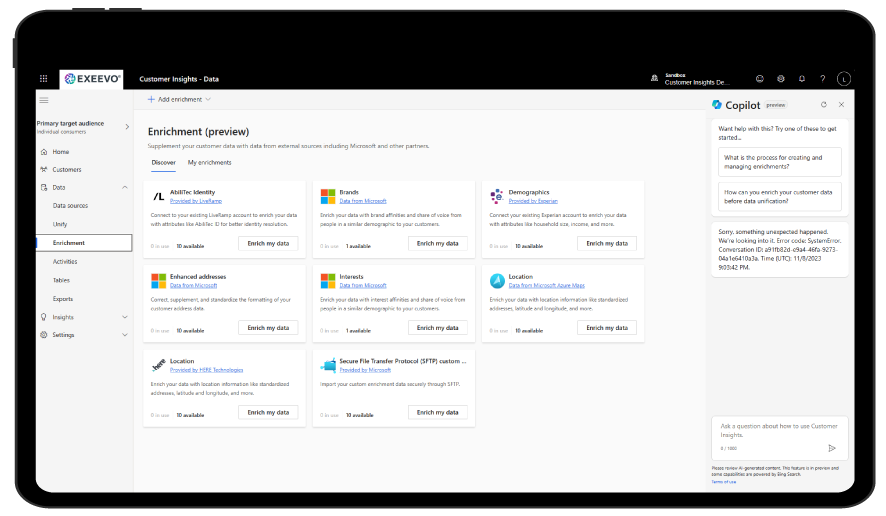 Get relevant insights
The combined view of your data choices provides one unified customer profile on the Customers page. Customers can be individuals or organizations.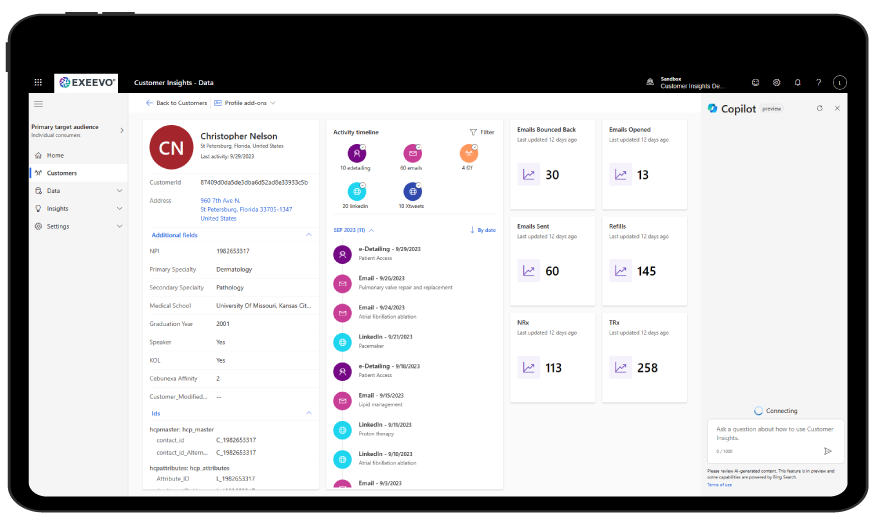 Customer Insights easy-to-deploy codeless integration
Easy to use, code-less integration allows your team to take advantage of the technologies and skills they already have. Our drag-and-drop user interface makes it easy to set up within minutes.
Nine ways Customer Insights delivers personalization at scale

Unified Customer View
Combine data from multiple sources to create a comprehensive, 360-degree view of each customer. Understand customer behaviors, preferences, and trends across all touchpoints.

AI and Machine Learning
Advanced analytics, AI, and machine learning predict customer behavior to provide personalized insights and recommendations. Immediately improve customer engagement and satisfaction.

The Power of Natural Language
Built with Microsoft Copilot, Customer Insights allows users to investigate the full range of customer data. Create new metrics, segments, or groupings through natural language prompts.

Actionable Outcomes
Translate insights into action by triggering workflows and automation across marketing, sales, and service departments. Orchestrate personalized customer experiences everywhere.

Customization and Extensibility
Extensive customization options, tailor the platform to their needs. It also integrates with other Microsoft products and hundreds of third-party applications via pre-built connectors.

Real-time Insights
Get real-time analytics and insights to act promptly on customer interactions and data changes, which is critical for maintaining up-to-date customer profiles to deliver personalization at scale.

Powerful Scalability
Accommodate a growing amount of data and increasingly complex customer interactions with our scalable solution, ensuring it can support businesses as they expand.

Seamless Integration with Microsoft
Customer Insights works seamlessly with other Dynamics 365 applications to enable a comprehensive approach to customer relationship management.

Self-service Analytics
Empower your Team and users with self-service analytics and visualization tools that don't require a deep technical background, allowing for democratized access to insights.
Enjoy complete service and data freedom
In today's rapidly evolving digital landscape, you need the agility to adapt and respond to market demands efficiently. As markets shift and technologies advance, businesses locked into long-term data and service contracts with providers that no longer serve their best interests are disadvantaged. The freedom to switch providers ensures a business remains dynamic, innovative, and responsive to challenges and opportunities — it's a strategic move that impacts a company's bottom line, operational efficiency, and future adaptability.
Frequently Asked Questions
There are 5 easy steps to data unification. The unification process maps customer data from your data sources, removes duplicates, matches the data across tables, and creates a unified profile. Unification is performed in the following order:
Omnipresence CRM Customer Insights includes custom and out-of-box models that leverage AI and machine learning to predict data. The easiest way to start predicting data is using predefined models, often called out-of-box models. They only require certain data and structure to generate insights quickly. The following out-of-box models are available:
There are two types of data export models available
Data-out exports let you export any type of table available in Customer Insights. The tables that you select for export are exported with all data fields, metadata, schemas, and mapping details. A common use case for exporting full tables, which we call a data-out export, is to share data to Azure Data Lake Gen2, where organizations can further process these tables with their custom solutions.

Segment exports let you export segment tables from Customer Insights. Segments represent a list of customer profiles. When exporting segments, you choose which data fields to include in each export. A common use case for such exports is sharing lists of your customers to advertising services like Google Ads or Meta Ads for marketing purposes.
Ditch the Legacy Multi-Platform Revenue Killers
Omnipresence Power on One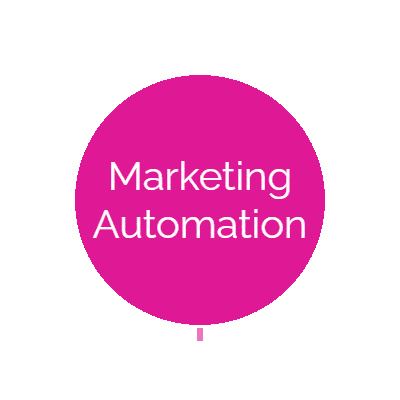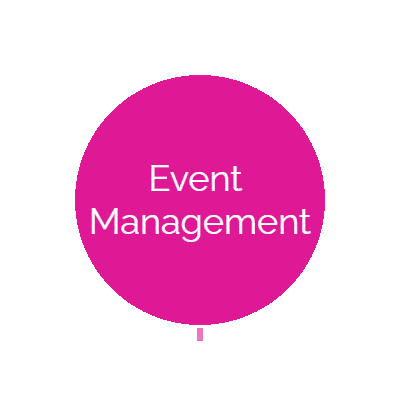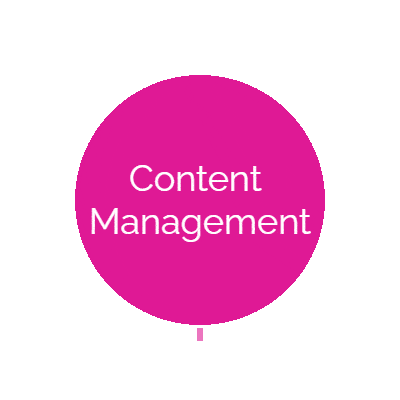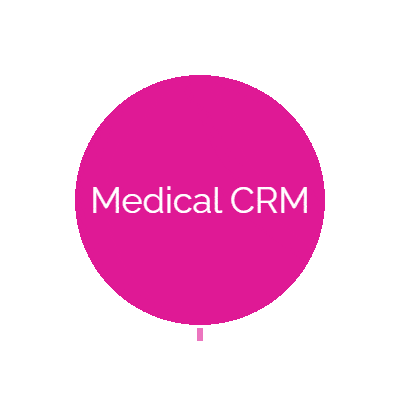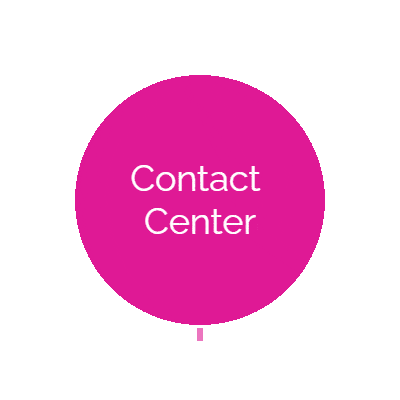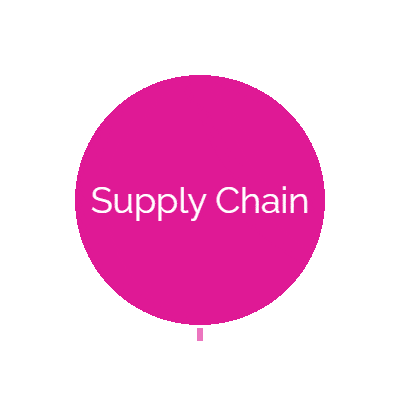 The Right Unified Solution is All You Need.