Expertise and Experience
We understand that the successful implementation of our solution is crucial to the success of your business. That's why we have handpicked only the industry's leading system integrators to ensure our customers benefit from seamless integration and top-tier expertise. Each of our partners undergoes a rigorous vetting process to ensure they align with our values and quality standards. When you work with us, you're not just getting an enterprise solution – you're getting a community of experts dedicated to your business success.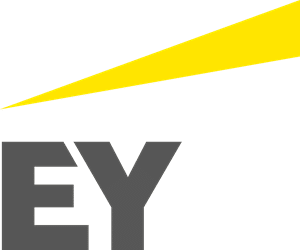 Ernst and Young's goal is to support your organization as it initiates or undergoes major transformation. Our capabilities span end-to-end solution implementation services from strategy and architecture to production deployment. We provide technology-enabled programs that meet your unique challenges.
Cognizant (Nasdaq-100: CTSH) is one of the world's leading professional services companies, transforming clients' business, operating and technology models for the digital era. Our unique industry-based, consultative approach helps clients envision, build and run more innovative and efficient businesses. Headquartered in the U.S., Cognizant is ranked 193 on the Fortune 500 and is consistently listed among the most admired companies in the world.

We bring unrivaled software and tech service knowledge, deep sector and sub-sector experience, and valuable industry alliances to bear on every challenge. Together, we help you disrupt, innovate, and see around corners. All so you can shape the future we all want to see— and create the technology that will change everything.
Findmore Solutions is a team of technical consultants with deep industry experience in CRM and ERP. More than technological know-how, and with teams ready to deploy at a moments notice, we provide organizations with specialized resources in Dynamics 365, Salesforce, and Cloud services.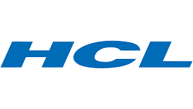 HCL's collaborative ecosystem of market leaders brings together HCLTech's world-class innovation and deep partner expertise to innovate for the future and drive value. Powered by a global team of 223,400+ diverse and passionate people across 60 countries, we deliver smarter, better ways for all our stakeholders to benefit from technology.
TCS, a leading global professional services company, delivers consulting-led IT and Business services to Life Sciences customers. TCS enables companies to accelerate drug discovery and advance clinical trial efficiencies by deploying innovative business solutions leveraging digital and automation technologies. TCS provides end to end clinical development, medico marketing and drug safety business services to global pharma customers and helps them bring drugs, vaccines, biologics and other products to patients globally in an expedited and safe way. TCS' large pool of experienced clinical associates and SMEs along with embedded transformation capability enables TCS in providing cost-effective quality business services to our customers.
Rapid Circle helps our customers achieve what's next by creating impact with the Microsoft Cloud: Azure, Microsoft 365, Dynamics, and Power Platform. At Rapid Circle, we're not afraid of a challenge. We thrive on it. We work closely with our clients to develop custom solutions that fit their unique needs, no matter the size or shape of their company. We know that it's not just about rolling out technology – it's about guiding organisations through change and making a tangible positive impact.
Inetum is an agile IT services company that provides digital services and solutions and a global group that helps companies and institutions get the most out of the digital flow. In a context of perpetual movement, where needs and usages are constantly being reinvented, the Inetum group is committed to all these players to innovate, continue to adapt, and stay ahead.
If you have specific requirements or need advice on the best technology partner for your project, our team is here to guide you to the perfect match for your needs.