In the dynamic enterprise CRM (Customer Relationship Management) systems world, Veeva Systems has carved out a distinct niche, especially in Life Sciences. However, the unexpected decoupling of Veeva and Salesforce has notably created a void in the market. Knowing the range of alternatives that might offer functionalities or advantages tailored to specific requirements is essential. While Veeva Systems stands tall in its domain, several other CRM platforms, like Exeevo Omnipresence, rated by Gartner as the alternative to Salesforce-based systems, challenge its dominance.
This article will delve into the top 5 alternatives to Veeva Systems, analyzing their strengths, capabilities, and best-fit scenarios. Whether you're considering a shift or wish to stay informed about the landscape, this guide will provide the necessary insights.
Veeva Systems is a prominent player in the CRM space within the Life Sciences industry. Their solution offers robust functionality tailored to meet the unique demands of Life Sciences companies. But, like any technology, it might not be a one-size-fits-all solution. There are many reasons to explore alternatives:
Complex Stakeholder Management: The Life Sciences industry involves a multifaceted network of stakeholders, from researchers and healthcare professionals to patients and regulators. A CRM system needs to offer nuanced segmentation, personalized communication capabilities, and advanced analytics to understand and cater to the varying needs of these diverse groups. Companies might seek a new CRM when they identify that their current system cannot effectively manage these complex global relationships in real-time.

Technological Advancements: The pace at which technology advances in the Life Sciences industry is staggering. From integrating artificial intelligence in drug discovery to using big data in clinical trials, companies need a CRM that seamlessly integrates with the latest technological tools and platforms. If a CRM becomes outdated or lacks scalability, companies will be prompted to find a more technologically advanced system that aligns with their innovative pursuits.

Advanced Data Analytics and Reporting: As data-driven entities, pharmaceutical companies rely on robust insights, analytics, and detailed reporting for everything from sales forecasting to omnichannel customer touchpoints to post-market surveillance. If a CRM doesn't offer advanced analytics or customizable reporting, a company might opt for one that can deliver insights more aligned with their needs.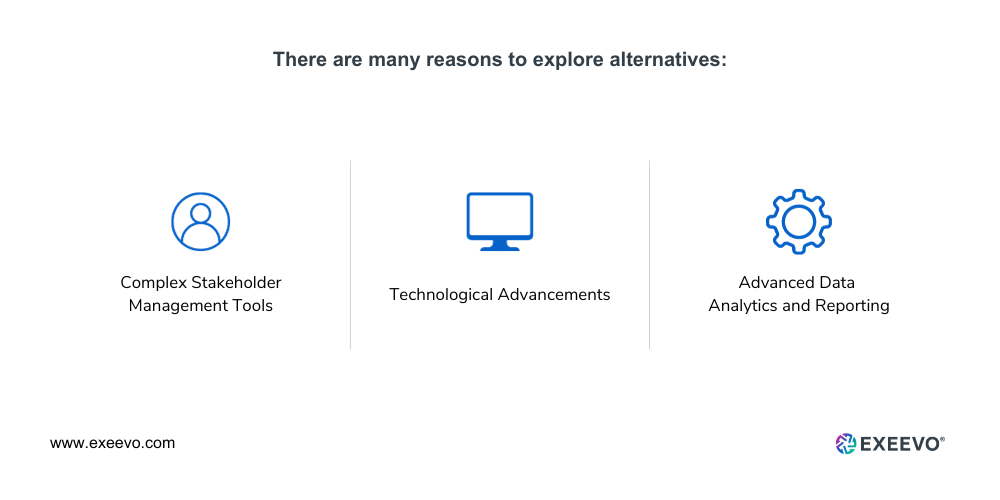 That's why it's crucial to have information about the other Veeva alternatives available. This article talks about the top alternatives to Veeva Systems. We'll talk about the benefits each software offers. If you're searching for an enterprise Life Sciences solution, this guide is for you.
Why Look for Alternatives?
Every business has unique needs. Sometimes, a popular solution like Veeva Systems might not check all the boxes for a particular company. Here are some reasons businesses branch out:
Cost Concerns: Veeva's solutions are expensive, especially when they have to be tailored for larger enterprises or specific functionalities. Given their Salesforce relationship dissolution, their licensing expense has doubled. Companies might find that the return on investment (ROI) isn't as favorable over time or that more cost-effective alternatives offer advanced functionality and capabilities.

Customization Limitations: While Veeva offers robust out-of-the-box solutions tailored for the life sciences industry, it needs a CRM like Salesforce to run on. It also requires a higher degree of customization or unique features not provided by Veeva. A more flexible or industry-agnostic CRM might be more suitable in these instances.

Integration Challenges: Companies using various tools and systems might find that Veeva only integrates seamlessly with some of them. If the integration challenges lead to workflow inefficiencies or data silos, companies might look for CRM platforms that offer more robust integration capabilities.

User Experience and Training: While Veeva is tailored for the Life Sciences industry, some users might find its interface less intuitive or its features more complex than they require. If a company observes that its staff is facing challenges in adapting to Veeva or if training costs become prohibitive, it might opt for a CRM known for its user-friendly design and ease of adoption.
Vendor Lock-in: Veeva Systems operates in a niche market, and its specialized solutions might make it challenging for companies to transition to different platforms or tools if they expand beyond life sciences. Companies should consider more versatile CRM platforms to avoid vendor lock-in or diversify their operations.

Lack of Unified Data: Data from third-party data needs to be compiled from different data warehouses, leading to incomplete or inaccurate insights and analysis. This lack of functionality in today's data-driven industry is a big hurdle for Life Sciences organizations wanting real-time global data unification.

Locked into Data: With Veeva, you don't have data freedom of choice, which for some companies is challenging.

It's crucial to choose a CRM tailored to industry-specific challenges. Take Exeevo, for instance. We offer next-generation cloud solutions for Life Sciences to ensure businesses get what they need.
The Top 5 Veeva Systems Alternatives
1. Exeevo Omnipresence (Recognized by Gartner as the only alternative to Salesforce-based systems)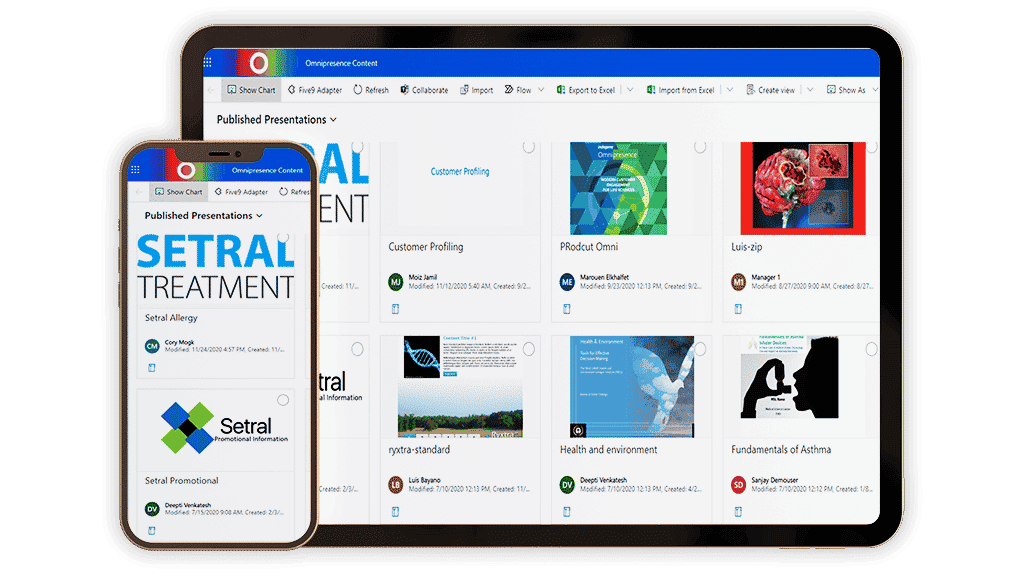 Exeevo's Omnipresence CRM. Exeevo is a Microsoft partner and their solution is a game-changer for Life Sciences. It's a scalable, unified solution of CRM, Marketing Automation, Events Management, Content Management, Support, and Service that pushes forward digital innovation and generative AI, prepared for both today and the future.
Device agnostic and built on the power of Microsoft Dynamics 365, Omnipresence CRM brings multiple business applications together in one system, coupled with advanced analytics to reveal insights, drive wiser decisions, and unleash new opportunities for commercial growth. Exeevo's Omnipresence platform integrates various functionalities for all life sciences users, including call plans, marketing emails, orders, medical inquiries, event management, content management, and journey management.
Key Features and Benefits of Exeevo
Unified Omnichannel Experience: Exeevo's Omnipresence CRM is a unified customer experience platform. Their solutions provide a 360° view of all customers and the omnichannel journeys, accelerating HCP and customer engagement.
Modern Infrastructure: Exeevo's management system offers rich features with top-notch data security. Their global, scalable solution with a common data model removes the need for data integration across disparate systems. Data and insights are shared seamlessly in real-time.
Next-Gen Generative AI Technology: Full Access to Microsoft AI/BI capabilities, native Teams integration, and 365 Copilot roadmaps their solution and provides an unprecedented level of compatibility, performance, and versatility.
Specialized for Life Sciences: Exeevo provides a rich array of out-of-box Life Sciences CRM solutions for sectors like pharmaceuticals, medical devices, biotech, and consumer goods. They're tailored for management needs in these areas.
Value for Money: Exeevo's single subscription model covers the entire solution, data, workloads, and apps. There are no additional or hidden costs or restrictions on data freedom and service partners. This makes Exeevo a 50% less Total Cost of Operation versus Veeva Systems.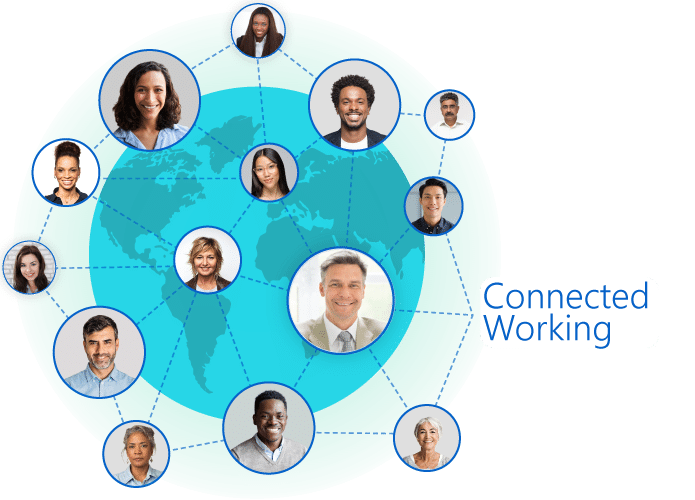 Who can benefit from Exeevo's Omnipresence CRM?
Life Sciences organizations can enjoy the benefits of Exeevo's omnichannel device-agnostic solutions. They cater to all sizes of organizations that seek a digital-first, 360-degree analytics-enabled view of their customers.
Unique Advantages and Comparisons
Exeevo commitment extends beyond providing technology. Their commitment to customer success is evident in the way they handle implementation. They also offer a train-the-trainer methodology throughout the lifecycle. Their Microsoft alliance and support ensure they are constantly provided with new capabilities like Viva and 365 Copilot, giving customers the competitive edge to implement the latest innovations. As a Microsoft partner, they are the only solution that is PIPL and CBDT compliant in China.
A notable success story includes Sanofi China. The company leverages Exeevo for its next-gen OneCRM platform serving both Pharma and Retail, solidifying Sanofi's position as an innovative, digital-first market leader.
2. Salesforce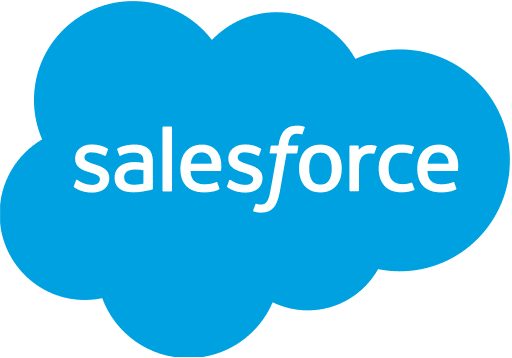 Salesforce, an established name in the CRM industry, presents its Health and Life Sciences CRM solution. Salesforce offers tailored solutions to meet the unique needs of healthcare providers, payers, pharmaceutical companies, and medical device firms. While it is a robust system, it requires considerable customization and relies heavily on partners to deliver certain features and services. Any disruptions or changes to these partnerships impact Salesforce's ability to deliver value to customers.
Top Functionality of Salesforce Health and Life Sciences CRM
Health Cloud: Salesforce Health Cloud is a patient and member relationship platform. It offers healthcare providers a comprehensive view of the patient, enabling more personalized care.
Salesforce for Pharma: This offering assists pharmaceutical companies in managing relationships with healthcare professionals, driving drug launches, and providing patient support services. Notable features include:
Salesforce for Medical Devices: Targeted at manufacturers of medical devices, this offering focuses on enhancing sales, service, and marketing operations.
Community Cloud for Health: Creates digital experiences for patients, members, and partners. Patients can access health records, manage appointments, or communicate with providers, while partners can collaborate on research or product development.
Einstein Analytics: Offers artificial intelligence-driven analytics specific to the Health and Life Sciences domain. This helps organizations discover insights, predict outcomes, and make data-driven decisions.
Ecosystem and Partnerships: Salesforce's AppExchange hosts a multitude of third-party applications that can be integrated with Salesforce's main platforms to offer additional functionalities and services tailored for the Health and Life Sciences industry.
3. IQVIA OCE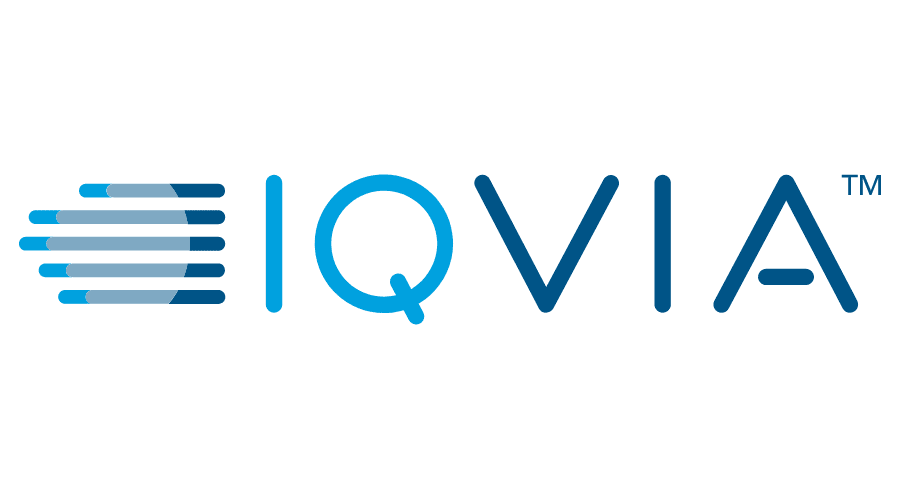 IQVIA Customer Engagement tool provides HCPs with a way to achieve their commercial goals. IQVIA offers a smart tool called 'Orchestrated Customer Engagement (OCE). This tool embeds real-time intelligence into daily user workflows. Like other platforms, it needs an engine like Salesforce or any other type of CRM to run it.
Top Functionality of IQVIA OCE
Unified View: OCE offers a combined view of all customer interactions, whether digital or face-to-face. This gives representatives better context and insights into each customer's journey.
Advanced Analytics: Using advanced data analysis, OCE can provide real-time insights and recommendations, helping reps to make informed decisions and optimize engagements.
Multichannel Engagement: OCE allows companies to engage with healthcare professionals (HCPs) across various channels, including face-to-face, email, virtual meetings, and more. It ensures that all interactions are consistent and coordinated.
Content Management: It integrates content management capabilities, ensuring reps always have the latest, compliant materials at their fingertips.
AI-driven Insights: OCE leverages artificial intelligence to provide suggestions and insights, such as identifying the best communication channel for a particular HCP or sharing the most effective content.
4. Tact.AI
Tact.ai aims to transform the daily sales workflow for professionals, emphasizing making their routine more human-friendly rather than forcing salespeople to adjust to the traditional CRM (Customer Relationship Management) system. The platform is not stand-alone. It is designed to integrate with Veeva Systems to provide added functionality to reduce salespeople's administrative work, thus giving them more time to focus on selling. It's important to mention that Tact customers own shares in the company, which can be a negative.
Top Functionality of Tact
Conversational AI for Sales: Tact.ai offers a conversational platform where salespeople can use voice to interact with their sales tools, thus minimizing the need to input data manually. It's somewhat like having a virtual sales assistant.
Unified Experience: Tact.ai aims to combine information from various sources, such as emails, calendars, CRM systems, and other enterprise tools, to present it in a unified manner. This helps in reducing the amount of app-switching a salesperson has to do.
Offline Capabilities: One of Tact.ai's significant features is that it works offline. Sales professionals are often on the move, and with this capability, they can continue to access and input data even when they're not connected to the internet.
Integrations: Tact.ai integrates with Veeva Systems CRM solution and other enterprise tools. This ensures that salespeople can access all the necessary data without toggling between apps.
Analytics and Insights: Using AI, Tact.ai provides actionable insights derived from the sales data. This can help sales teams understand trends, predict outcomes, and make informed decisions.
Security: Tact.ai gives considerable attention to data security, ensuring that enterprise data remains protected.
Customizable Solutions: Recognizing that every sales team might have different needs, Tact.ai provides solutions that can be tailored to fit the specific requirements of a business.
5. Pitcher


Pitcher is a sales enablement and customer engagement platform that helps businesses improve digital communication and engagement with customers and prospects. The solution is not stand-alone and requires Salesforce or other CRM-type solutions to drive their sales enablement software. The solution also doesn't focus on Life Sciences but rather is designed to cater to users in many industries, such as life sciences, manufacturing, consumer goods, financial services, telecommunications and more.
Top Functionality of Pitcher
Content management and automation
Sales enablement and customer engagement
Multichannel and remote engagement
Offline insights and sentiment analysis
Integration capabilities
Factors to Consider When Choosing an Alternative
When you're considering an alternative to Veeva, it's important to consider factors including:
1. Next-generation technologies
Generative AI empowers a CRM with adaptive learning, allowing it to evolve continuously based on new data, ensuring your organization remains relevant and efficient in changing market dynamics and customer behaviors.
2. Scalability
Ensure the enterprise solution can scale as your business grows. Scalability allows you to future-proof your business and includes reliable, stable platform performance, feature and global expansion, data volume, and analytics.
3. Integrations with software or systems
Integration capabilities prevent silos within your business and ensure smooth interdepartmental operations. The cost of monthly management of integrations quickly adds up, so look for a solution that can unify multiple systems.
4. Freedom to choose data
Choose a CRM that allows you to have data freedom and not be locked into a vendor's choice.
5. Data security and governance features
Data security is critical to protect the sensitive nature of Life Sciences data. Choose a CRM solution that features encryption, audits and monitoring, role-based access control, multi-factor authentication, and governance tools. If the CRM is cloud-based or managed by a third party, regular assessments of the vendor's security and compliance measures are crucial.
6. Device Agnostic
A device-agnostic CRM is pivotal in today's fast-paced, digitally interconnected Life Sciences landscape to ensure that sales, marketing, and support teams can consistently and flexibly access vital customer information and upsell or cross-sell regardless of their device or location.
7. Pricing models and plans
Examine if the pricing is licensed-based or subscription-based, whether it has tiered options, and the depth of required customization. Assess how this fits into your budgetary requirements, and remember to include managed services costs.
8. Training and onboarding support
A partner's commitment to training your team during the transition can be invaluable. It ramps up user adoption, enhances feature use, and increases productivity. Ongoing support shortens the deployment time and optimizes IT resource allocation.
9. Customer testimonials
Reviews and market reputation can give insights into the real-world efficacy of the alternative system.
When you weigh the above factors, align them with your business's unique requirements. For instance, if scalability is a priority, focus on platforms built to handle growth.
Their success is not only on paper. Take a look at Exeevo's impactful implementation through this case study and learn how they transformed CRM for Sanofi in China. This can serve as a testament to their prowess in the field.
Final Thoughts
The right enterprise solution can spark innovation and growth in the Life Sciences sector.
While Veeva Systems CRM has undoubtedly established itself as a leading platform in the enterprise space, it's always wise to consider and explore alternatives. Diversifying your knowledge of available tools can empower businesses to make the best decision tailored to their unique needs. Each option above offers distinct features and capabilities that might better align with specific business goals or industry requirements. While Veeva remains a commendable choice, given its breakup with Salesforce, it's now important to keep an open mind about other solutions.
Whether you're just beginning your digital transformation or are looking to optimize ongoing efforts, Exeevo stands out in this crowd. Get in touch with us to learn how Exeevo's solutions, recognized by Gartner, IDC and Everest as the only alternative to Salesforce-based systems, can drive your digital transformation success. You can also explore more insights on our blog page.