HCP Marketing Tactics that Drive Digital Success
The ever-evolving digital healthcare landscape has transformed how life sciences companies reach out to healthcare professionals (HCPs), making it crucial for pharmaceutical marketers to develop targeted HCP marketing tactics. With the rise of new digital technologies and communication channels, the traditional tactical marketing playbook is no longer enough to drive engagement and product adoption.
Marketing to HCPs is complex. HCPs are bombarded with a depth of messaging across multiple channels, making it challenging for life sciences marketers to ensure their marketing tactics generate a return on investment that ultimately drives sales to improve patient outcomes.
Successful pharmaceutical marketers now possess a digital-first mindset and incorporate tactics like:
online reputation management
interactive media
leveraging telehealth
NPI targeting
voice search
influencers and key opinion leaders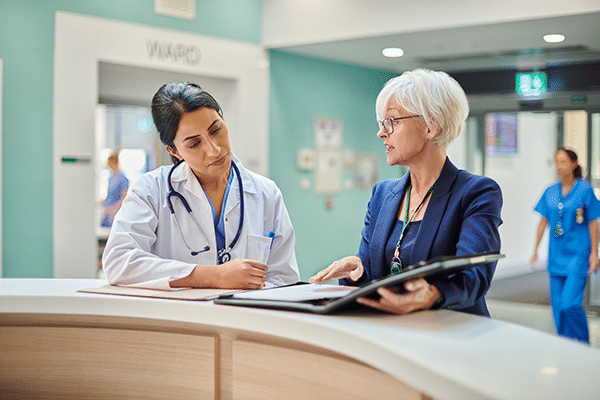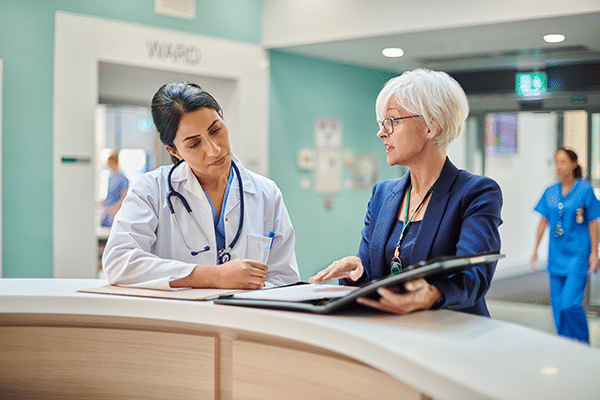 Digital-first mindset
A digital-first mindset means putting digital channels at the core of your HCP marketing tactics. This approach is essential for today's digitally savvy HCPs, who increasingly use online resources for medical information and professional development. It also reflects the changed landscape around reduced coverage by field sales teams and the corresponding increase in HCPs for whom marketing will be their primary source of information about a particular medicine or disease area. Here's why a digital-first mindset is vital:
Convenience and Accessibility: Digital channels allow HCPs to access content and information on their terms, at any time, and from any device. This flexibility enables them to engage with your marketing materials during breaks or between patient appointments, making them more likely to consume and retain the information.
Personalization: Digital marketing enables you to tailor content and messaging to the unique needs, preferences, and interests of individual HCPs. This personalization enhances the user experience, leading to better engagement and increased brand recall.
Data-Driven Insights: Digital platforms generate a wealth of analyzable data to optimize your marketing efforts. This data-driven approach helps you make informed decisions and improve the effectiveness of your marketing campaigns, especially when combined with data and insights from other parts of the business that work with these customers or the institutions they practice
Online Reputation Management
In today's digital world, a robust online presence is crucial for any brand, and pharmaceutical companies are no exception. HCPs increasingly use the internet to research, evaluate, and make decisions about healthcare products and services. As a result, actively monitoring and managing a brand's online reputation is critical to allow marketers to address negative feedback and promote positive interactions, as well as ensure they are compliant with adverse events and other product safety reporting requirements. This can be achieved by:
Monitoring an online presence: Use tools like Google Alerts, Mention, Meltwater, or ReviewTrackers to monitor what's being said about your brand online.
Respond to reviews: Promptly address positive and negative feedback to show your commitment to customer satisfaction and adherence to adverse event reporting requirements.
Create valuable content: Consistently produce high-quality content showcasing your industry expertise and thought leadership.
Interactive Media
In today's digital age, interactive media, such as videos, animations, webinars, virtual events, and podcasts, allows pharmaceutical companies to connect with HCPs in more engaging and dynamic ways. Interactive media can provide an opportunity to explain complex medical concepts more straightforwardly. For example, an animated medical video can illustrate the mechanism of action of a drug, making it easier for HCPs to understand. Similarly, an interactive tool can help HCPs diagnose a condition by answering a few questions. Consider:
Hosting webinars and virtual events: Offer educational sessions on relevant topics, such as new treatments, research, and best practices.
Creating podcasts: Share insights, interviews, and discussions with industry experts to keep HCPs informed about the latest trends and developments.
Game-based learning and gamification tools: Games can introduce goals, interaction, feedback, problem-solving, competition, narrative, and fun learning environments, elements that can increase learner engagement and sustain motivation.
Leveraging Telehealth
Telehealth has grown significantly recently, with more HCPs adopting virtual consultations and remote patient monitoring. To capitalize on this trend, consider the following:
Partner with telehealth platforms: Collaborate with telehealth providers or develop your own to offer exclusive access to your products or services for their users.
Market your Tele-detailing: Include your telehealth solutions in your marketing campaigns and showcase case studies demonstrating your success.
Educate HCPs: Offer webinars, blog posts, or whitepapers informing HCPs about telehealth's benefits and how it can help them as well as improve patient outcomes.
NPI Targeting
National Provider Identifier (NPI) targeting involves selecting HCPs via American Medical Association-recognized specialties, subspecialties, and more. National Provider Identifier (NPI) targeting enables you to create highly personalized and relevant marketing campaigns for specific HCPs based on their unique NPI number. Leverage these tactics to help:
Improve engagement: By targeting HCPs with content specific to their specialty, you can increase the likelihood of your marketing message resonating with your audience.
Optimize marketing spend: NPI targeting allows you to allocate resources more efficiently, focusing on HCPs most likely interested in your products.
Facilitate 3rd party channels: With NPI widely used by 3rd party providers, it makes extending campaigns beyond in-house channels far easier and opens the door to integrating HCP-level response data
Voice Search
Voice search technology has gained significant traction in recent years, and it's only expected to increase. This technology allows users to search the web, access content, and perform various tasks using voice commands. Incorporating voice search provides:
Convenience and Speed: Voice search offers HCPs a hands-free, fast, and convenient way to access information. In a busy clinical setting, voice search can save time and allow HCPs to multitask while retrieving needed data.
Growing Popularity: As voice search technology becomes more sophisticated and widely adopted, it's crucial to optimize your marketing content for voice search to stay relevant and accessible to your target audience.
SEO Benefits: Voice search optimization goes hand in hand with traditional search engine optimization (SEO) practices. As search engines continue to prioritize voice search in their algorithms, optimizing your content for voice search can improve your overall search rankings and visibility.
Patient Influencers and Digital Opinion Leaders
Patient Influencers and digital opinion leaders (DOLs) play a growing role in shaping the perception of a pharmaceutical brand and build on the foundations laid by pharma's deep association with key opinion leaders (KOLs). By partnering with respected HCPs and an increasing number of patient advocates, marketers can tap into their expertise, influence and motivation to build trust with their target audience and provide input on marketing materials, including educational materials, brochures, and advertisements. Achieve this by finding people who have:
Credibility: KOLs who are respected and trusted by their peers lend credibility to a product or service. Their endorsement can be significant in healthcare, where professionals are often cautious about adopting new products or treatments. DOLs with a growing presence within public and private forums around specific topics relevant to patient care, improving medicine and the objectives of marketers.
Reach: DOLs with large followings can reach broader audiences of healthcare professionals than KOLs traditionally have, which is especially valuable when introducing a new product or treatment. Patient Influencers bring the same potential but often have significantly deeper following within a specific disease community
Presentation Skills: All opinion leaders and influencers help educate healthcare professionals by sharing their insights and expertise, so they must be articulate and effective communicators.
Marketing Automation
By automating marketing tasks and processes, you can streamline your operations, deliver personalized content, and better understand your target audience. Leverage this tactic to:
Improve efficiency: Automating repetitive tasks, like sending emails or scheduling social posts, frees up time and resources to focus on higher-value activities, like strategy and content creation.
Personalization: Marketing automation platforms segment HCP audiences based on demographics, specialty, location, and engagement behavior, enabling personalized and relevant content that resonates with each HCP segment, to improve engagement and build trust.
Lead nurturing: By automating lead nurturing campaigns, you can engage HCPs at each stage of their decision-making process, providing them with relevant information and resources to help move them through the sales funnel and increase conversion.
Analytics and insights: Marketing automation platforms collect and analyze campaign performance and audience engagement data, which helps optimize your marketing strategy, identify trends, and make data-driven decisions.
Improved ROI: Automating marketing processes reduces the time and resources spent on manual tasks and determines marketing attribution revenue per channel to improve the overall return on investment (ROI).
Enhanced compliance: In life sciences, adhering to strict regulations and guidelines is crucial. Marketing automation can ensure communications are compliant by automating the approval process and maintaining records of all marketing activities.
Foundation for Omnichannel: When part of an integrated approach, the customer journeys are managed in a Marketing Automation solution and respond to activities and actions elsewhere in the business. For example, high-value HCPs who are the responsibility of field reps or key account managers follow a different journey through a campaign.
Why Omnipresence CRM for marketing automation is the right decision
When considering marketing automation software to invest in, think remember to consider Omnipresence CRM marketing automation. Its integrated marketing automation, including robust event management capabilities, is the ideal solution for pharmaceutical companies. With easy integration with internal and 3rd party channels and data sources, scalability, and flexibility, Omnipresence is the perfect solution for any life sciences company looking for its next-gen solution.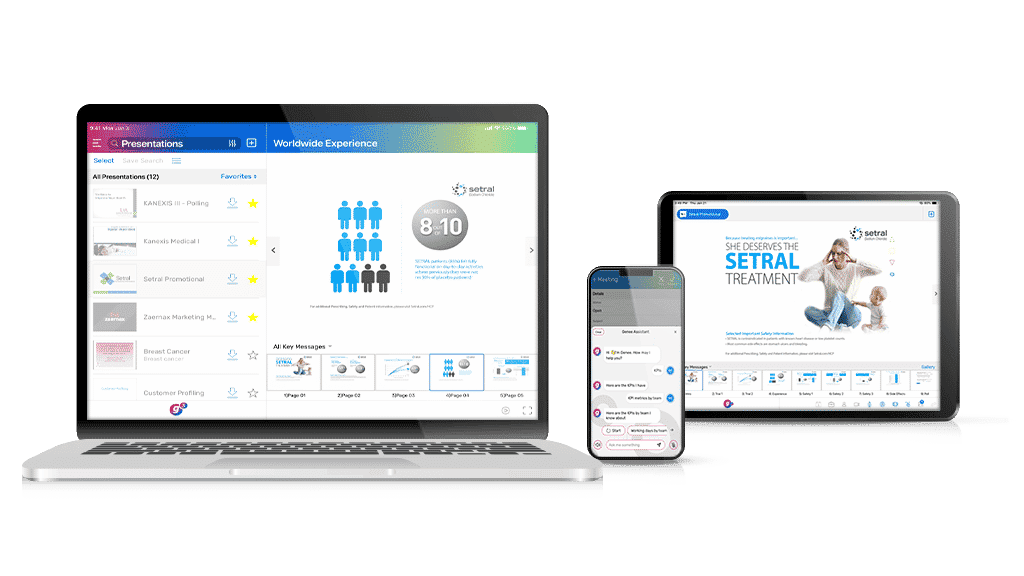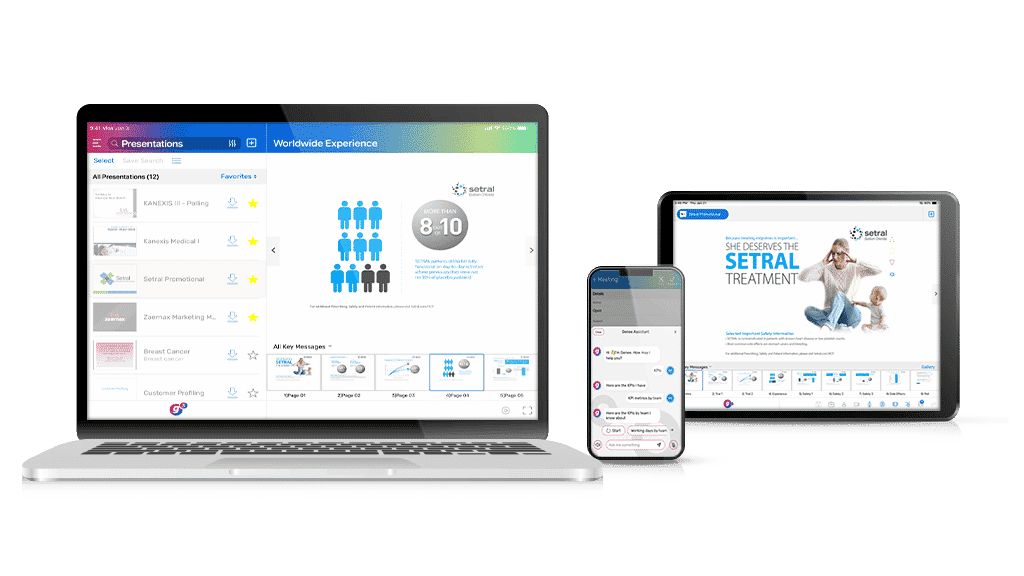 Unified Experience: Omnipresence CRM is built with Microsoft Dynamics 365 and mentioned by Gartner as the Salesforce-based alternative. It combines CRM, sales, medical affairs, customer service, marketing automation, events, and content management modules in a single platform. This unification allows seamless data sharing and collaboration among teams, leading to a more efficient and effective marketing strategy.
Comprehensive Functionality: Omnipresence offers a wide range of marketing automation features, including campaign management, lead scoring, email marketing, social media integration, and web analytics. This allows life sciences marketers to create and manage highly targeted marketing campaigns, engage with their audience, and measure their results all within the same platform.
AI-driven Insights: Omnipresence leverages the power of artificial intelligence to provide actionable insights and recommendations to marketing professionals. AI-driven insights can help fine-tune marketing strategies, identify trends and patterns, and predict customer behavior, improving campaign performance and ROI. Generative AI-powered technology allows marketers to create complex segments by simply describing the audiences with which they're looking to engage.
Integration with your Microsoft Tools: Omnipresence natively integrates with Teams and Outlook, and works seamlessly with other Microsoft products; Office 365, Power Platform, and Azure. This makes it easy to leverage the Microsoft ecosystem and capitalize on synergies between different tools, streamlining processes and enhancing team collaboration It also reduced TCO by consolidating multiple solutions into a single omnichannel solution.
Scalability: Omnipresence grows with your business. The modular architecture allows you to add new features and functionality as required, ensuring that your marketing automation platform remains effective.
Security and Compliance: Built on the Azure cloud platform, Omnipresence provides a secure and reliable foundation for your marketing automation data.
Get in touch with Exeevo to learn how we can help.